The title of this post will make sense in a few minutes, I promise. In the meantime:
Scarlett Johansson, Amanda Seyfried: How gorgeous is Scarlett's makeup here? Another example of a dusty rose eyeshadow looking romantic and lovely (instead of calling up images of pink eye), and I'm not a general fan of middle parts, but her hair looks crazy awesome. The volume, the loose curls, the warm blonde hue...being married to Ryan Reynolds is definitely working for me (it would work for me too...just saying...CALL ME RYAN!!! I kid. Not really). The combination of the winged out liner and intense false lashes on Amanda creates a cat eye effect without the harsh black liner. I can't stop staring. It's so well-executed. The way that the rest of her eyes are look bare just accentuates the cat eye even more. And don't get me started on that chic runway-to-realway topknot she's rocking. The headband takes it from ballerina straight into dramatic chic.
Philosophy Beach Girl Set, $28 at sephora.com, Sephora Collection Precision Pore Cleansing Pad, $5 at sephora.com:
I'm in a such a vacation/summer-time place right now that it's literally impossible to live in gloomtastic Boston at the moment. But since I have finals coming up, I can't just skip town and head over to the coast, I'm living vicariously through tropical beauty products. First off, this Beach Girl set from Philosophy is basically the cutest thing ever. The scent is Orange Crush, AKA summer-time Popsicle flavor of choice, and for $28 you get the lip shine, body lotion, and showergel. Considering the lip shine is $10 on its own, that's a great deal. As for this pink scrubby thing: I really need to exfoliate. I really want a Clarisonic. I can't afford said Clarisonic. I am experimenting with cheaper exfoliating tools, hence this Sephora scrubber. From what I understand, you use it to buff in your cleanser, and the scrubby bits lift off all your dead skin and work the cleanser into your pores. Sounds foolproof, and even if it isn't, it's $5.
Philosophy Pineapple Coconut Lip Shine, $10 at sephora.com, Givenchy Phemenon'Eyes Waterproof Mascara, $29 at sephora.com: Another example of me living through makeup. Pineapple Coconut sounds like a lovely daiquiri and summer and deliciousness, especially since I love coconuts and ADORE pineapples. Since I'm not supposed to eat pineapples (insane stomach. Insane), I'm very much in favor of pineapple-flavored gloss. I've never been a mascara person, but my roommate definitely is, and she's inspired to actually wear my mascara, Max Factor Volume Couture Waterproof, on a regular basis. However, it's been discontinued (sad face), and while I have one tube left, I'm slowly looking for replacements that give me great separation, length, and volume with no smudging/flaking. From what I've heard, Phemenon'Eyes is just that: phenomenal. The brush is supposedly genius, and since that genius now comes in waterproof, I may have to try it out.
Gap EDT in Close, Vera Wang Princess Body Lotion, $32 for 5 oz. at macys.com: Here's where the title of the post comes in. I'm really, really sensitive to smells, and really OCD about everyone, especially me, having a unique signature scent. I finally settled on Close by Gap for daytime (apparently they aren't selling it anymore???), which is a lovely, beachy/salty/musky scent with a hint of florals and vanilla. I wear it all the time, it smells subtle and soft and basically like me but better. However, lately I've had one teensy issue with it. It isn't all that girly. It's not masculine, but it's definitely somewhat androgynous. So I started layering things with it, and the best combination I've come across so far is Close over a little of Vera Wang's Princess Body Lotion. Princess itself is a little too generic/overly sweet for me, but layered with Close, it adds a little extra femininity and warmth that the fragrance was missing before. I got a giant free sample of this from Ulta, but I'm seriously considering buying the full-sized tube. In case anyone's wondering, the notes for Princess are:
Water Lily, Lady Apple, Mandarin Meringue, Golden Apricot Skin, Ripe Pink Guava, Tahitian Flower, Wild Tuberose, Dark Chocolate, Pink Frosting Accord, Precious Amber, Forbidden Woods, Royal Musk Captive, and Chiffon Vanilla.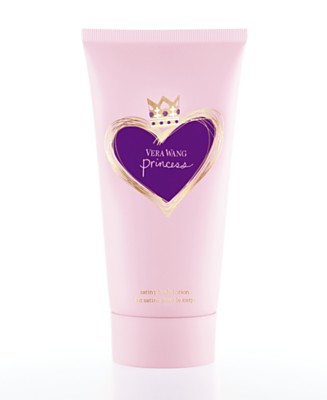 Missoni for Converse Hightops, 3.1 Phillip Lim Laser-cutout Silk Dress, $625 at net-a-porter.com: Missoni and Converse. Converse and Missoni. It's like caramel and sea salt. Sounds disgusting, looks (or tastes) surprisingly awesome. The clean lines and white detailing of the Converse really work with the crazy flame-stitched print. I don't like Converse, but I would buy these (in a theoretical world with Monopoly money) in a second. Especially the pair on the left. Phillip Lim just keeps churning out adorableness. It makes coming to terms with the balance of my bank account very difficult. This navy dress is so sweet! The simplicity of the cut and the military vibe that comes with navy against the delicately cut-out flounces on the skirt...it's the perfect amount of contrast and tension. Plus, this piece would be a total workhouse. Pair it with a little brown leather belt and some leather sandals for lunch, take off the belt and add some sky-high platforms to go out, the possibilities are endless.

Image Sources:
Scarlett Johannson: glamour.com, Ama
nda Seyfried: nymag.com, Philosophy Beach Girl set: sephora.com, Philosophy lip shine: sephora.com, Givenchy mascara: sephora.com, Gap Close: shoppingblog.com, Vera Wang lotion: macys.com, Missoni for Converse: luckymag.com, Phillip Lim dress: net-a-porter.com.