I'm really trying to venture outside of my makeup routine these days. I'm only wearing the cat eye when I go out (that's a big step for me) and I'm wearing orange shadow (Mythology!) and mascara and blush! So if I'm posting a lot of makeup cravings in the next few days, that's why.
Nars Summer Collection: My dedication to NARS waffles. I love their eyeshadows, am ambivalent about their lipglosses, and struggle with their blushes and multiples. Which is why I'm surprised that my favorite products from the summer collection are all cheek products. I know Taos is a permanent blush, but isn't that the prettiest raspberry hue? I can't believe I've never tried it before! Enchanted looks like basically the loveliest blush color ever, a soft peachy pink with tons of gold sparkles. I like blushes that double as highlighters, and since my skin already has a ton of pink in it I try to stay away from the usual pink-based hues. This could be the perfect shade, and it's cream-based, which works so much better on my dry skin. Most bronzers skew way, way too orange on me, and while it seems counter-intuitive, I've found that bronzers with pinky hues tend to look the most natural on me. Lamu seems perfect because it definitely has pink undertones, but doesn't lose its bronziness, and has a ton of gold sparkles. I will definitely be swatching this one in Sephora.
Angela Kohler photo series, Essie Nail Polish in Vermillionaire: My jaw dropped when I saw this photo series, mainly because I'd know that Lanvin dress from Fall a few seasons ago anywhere, and because that installation of light posts is less than a block away from where my junior prom was, and Maudie and I definitely played around in there for awhile. I have an unreasonable love for this dress. It's not crazy flattering or really complicated, but there's something so exuberant about it, with the micropleats and the lightness of the fabric. It just moves so well. Sigh. And that dress reminded me of an Essie polish that I've been craving recently, Vermillionaire. I don't think it's out yet, but I need it. It's a bright orange-red that reminds me of poppies and summertime and needs to spend the next few months on my toes.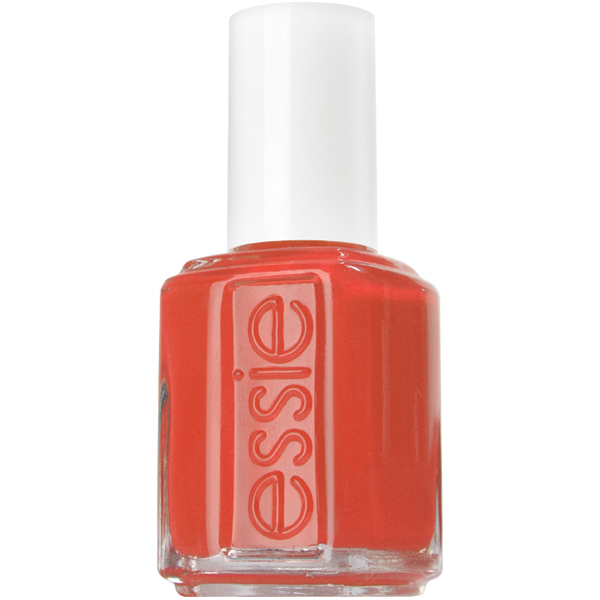 MAC Superglass in Disco Blend, Sugar Overload, Sweet Tart, and Tunnel of Love, $18 at maccosmetics.com
: The newest MAC collection just dropped, and it's the lovely, much anticipated Superglass collection. These are only four of the glosses from the collection, but, um, wow. They are SO sparkly. SO SPARKLY. They actually have chunks of glitter in them. I know that's not everyone's taste, but it's definitely mine. I want all of these aside from Tunnel of Love. The swatches are in the same order, and I think that Disco Blend is a really fun alternative to pink, Sugar Overload is great if you just want sparkle and no color, and Sweet Tart adds a nice pop of pink.
"Long Live Couture" from V Magazine, shot by Simon Proctor. I absolutely love this shot from V. They've managed to spotlight a handful of the Couture collections in an interesting, new way. The Chanel show is absolutely killing me.
And to end on another pretty note, here's a lovely photo collage from one of my new favorite blogs, A Thing For. Anything with peonies makes my heart melt, and when you throw in some carnival looking lights and things that remind me of a romantic summer in the South, I'm a total goner.
Image Sources:
NARS summer collection: karlasugar.com, Angela Kohler photos: ohjoy.blogs.com, Essie polish: alllacqueredup.com, MAC superglasses: temptalia.com, photo collage: athingfor.blogspot.com, V Magazine spread: vmagazine.com.